Submission | 投稿指南
Full Papers | 全文投稿
Completed research papers in any of the topic areas listed above or related areas. This is a completed research work or project: A total of 5 pages for a paper (including all figures, tables, and references).
Abstract | 摘要 (不出版)
Abstracts of completed paper, extended abstract or proposed research in any of the topic areas listed or related areas. The abstract for proposed research should include the research objectives, proposed methodology, and a discussion of expected outcomes. It should not have more than 600 words. (Note: the abstract will not be published)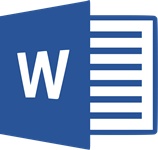 Please prepare your paper under the template
Template.doc
Conference Plagiarism Policy
The content of any submissions should be original and must not be submitted simultaneously for consideration towards publication in any other conference or journal. Reuse of material previously published by the authors is possible under the conditions that the authors fully disclose (cite) the reference and clearly highlight the innovative contribution of the HPCCI2020 submission and the significance of this contribution.
Reviewing Process
All manuscripts will be subjected to blind peer-reviewing and are expected to meet the scientific criteria of novelty and academic excellence.
The corresponding author is responsible for ensuring that the article's publication has been approved by all other co-authors and takes responsibility for the paper during submission and peer review.
Review comments will be communicated to you and you may require to do necessary revisions and send revised paper on or before prescribed day.
Important Dates | 重要日期
Submission Deadline:
投稿截止日:
August 20th, 2021
2021年8月20日
Notification Deadline:
通知书发送
September 05th, 2021
2021年9月5日
Registration Deadline:
注册截止日:
September 20th, 2021
2021年9月20日
Conference Dates:
会议日期
October 22-24, 2021
2021年10月22-24日